Location
Balgowlah
360-364 Sydney Road, Balgowlah NSW 2093 – View Map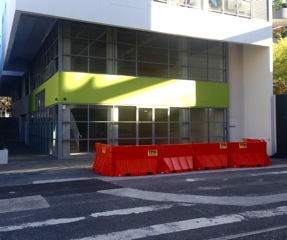 Dancexcel's Brand New Purpose-Built Studio
360-364 Sydney Road, Balgowlah.
Our new studio is conveniently located in the heart of Balgowlah, a few minutes walk from Stockland Mall. The studio is accessible from Sydney Road and Totem Lane with an abundance of parking.
There is 3 hours free parking in Stockland Mall and street parking on Sydney Road and in Totem Lane. The main entrance to the studio is located on Totem Lane and there is a dedicated drop-off and pick-up zone for quick and easy access for students.
Dancexcel's studio is brand new and purpose-built with the following features:
Two spacious studios.
Semi-sprung dance floors.
Non-slip vinyl dance flooring.
Full length mirrors
Drop-off and pick-up zone.
Plenty of parking.
Close to public transport.
Adjacent to Stockland Mall.
Procedures for Drop Off/Pick Up Zone in Totem Lane:
Drop Off – aim to drop off 5 to 10 minutes before lesson start time.
Pick Up – aim to pick up 5 to 10 minutes after lesson finish time.
Please do not block the traffic or double park in Totem Lane.
Avoid queuing in the lane – please circle the block if your child is not waiting to be picked up.
Please obey all traffic signs.
Drive slowly and be aware that there are children about.
Note: Drop off and pick up will not be available for Tiny Tots Classes and it is preferred that Pre Dance students are collected on foot.
360-364 Sydney Road, Balgowlah NSW 2093: